Few ways to spread love …
Donate to Spay / Neuter Campaigns
It only costs 15 – 20 USD or 300 – 400 pesos to sterilize one dog or cat in and around Puerto Angel.
Our goal for 2021 is to sterilize a minimum of 750 dogs and cats during our large-scale spay/neuter campaigns.
---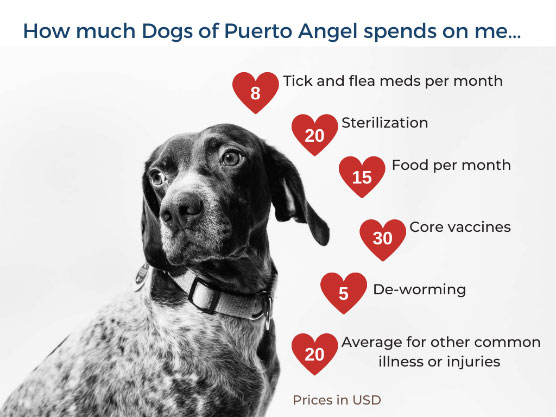 Donate to Daily Dogs
Other than our sterilization campaigns, we aim to vaccinate, treat, and feed highly adoptable street dogs that we believe can find forever homes. We cover additional food and medical costs for 20-30 stray dogs per month. These costs are listed below per animal:
Food: 15 USD / 300 pesos per month
De-worming: 5 USD / 100 pesos
Core vaccines against distemper, parvo, hepatitis, and rabies: 30 USD / 600 pesos
Medication against fleas and ticks: 8 USD / 160 pesos per month
Other expenses per animal with common illnesses:
Medication against mange: 10-20 USD / 200-400 pesos
Medication against Ehrlichiosis: 15-30 USD / 300-600 pesos
Eye drops for conjunctivitis: 8 USD / 160 pesos
Ear drops against ear infections: 10 USD / 200 peso
---
Donate Supplies
We are always in need of basic supplies that will enable us to help more stray dogs and cats.
Pet food
Flea and tick treatment
Dog crate
Cat carrier
Collar and Leash
Muzzle
Cat trap
Grooming supplies – shampoo, nail clippers, hair cutting scissors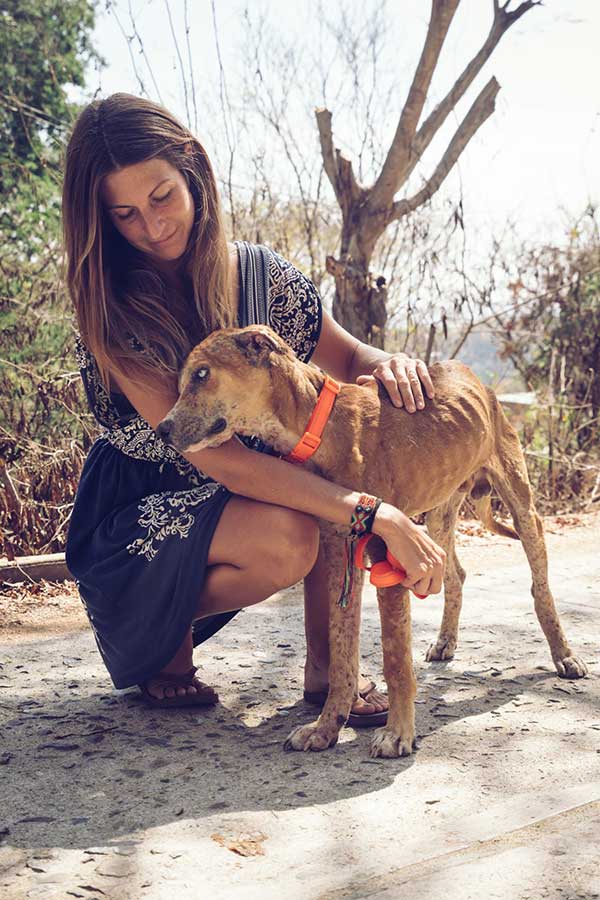 How to donate ?
Wise Bank transfer
More info

Wise (ex Transferwise)
This has the lowest charges for online transfer service. The website for Transferwise is https://wise.com
My Mexican bank details for Transferwise are:
CLAUDIA MAMET
BANCO SANTANDER (MEXICO)
ACCOUNT NUMBER 56785936377
SWIFT CODE BMSXMXMMXXX
SPECIAL 18 DIGIT CODE 014626567859363775


If you have any problem please contact-me.
Deposit OXXO
More info

Card number for Oxxo: 5579100270233735
Cash
More info


I can meet you in Puerto Ángel or Zipolite or pick up your donation from the vet
in Zipolite (Christian and Tin Tin)